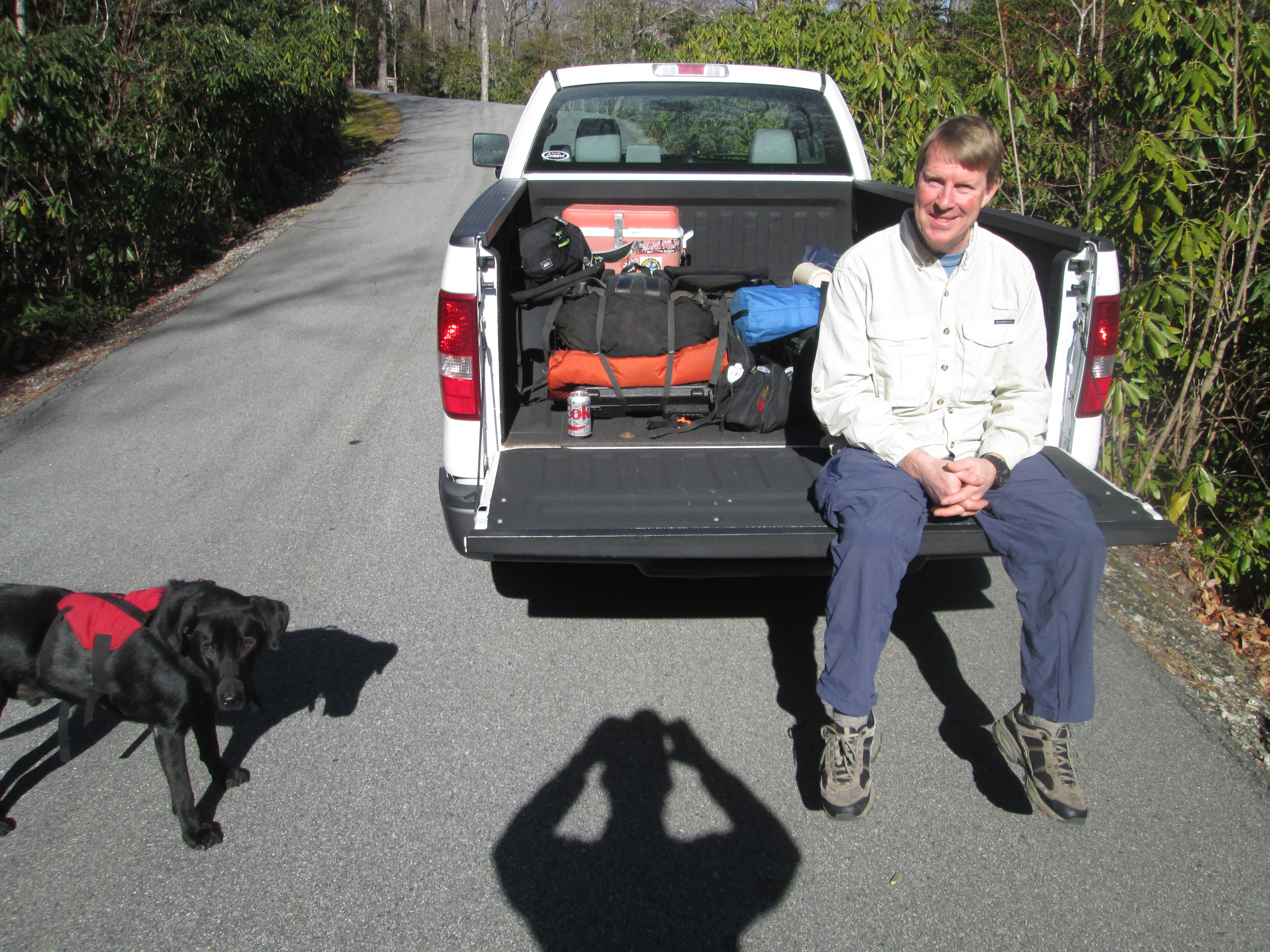 After fattening up on Thanksgiving dinner, The Camel meets us in North Carolina for a hike in to Panthertown Valley.  No one is more excited than the Boone Dawg who is craving some time in the backcountry.  And we are blessed with sunshine as you can see from the the shadows in this photo.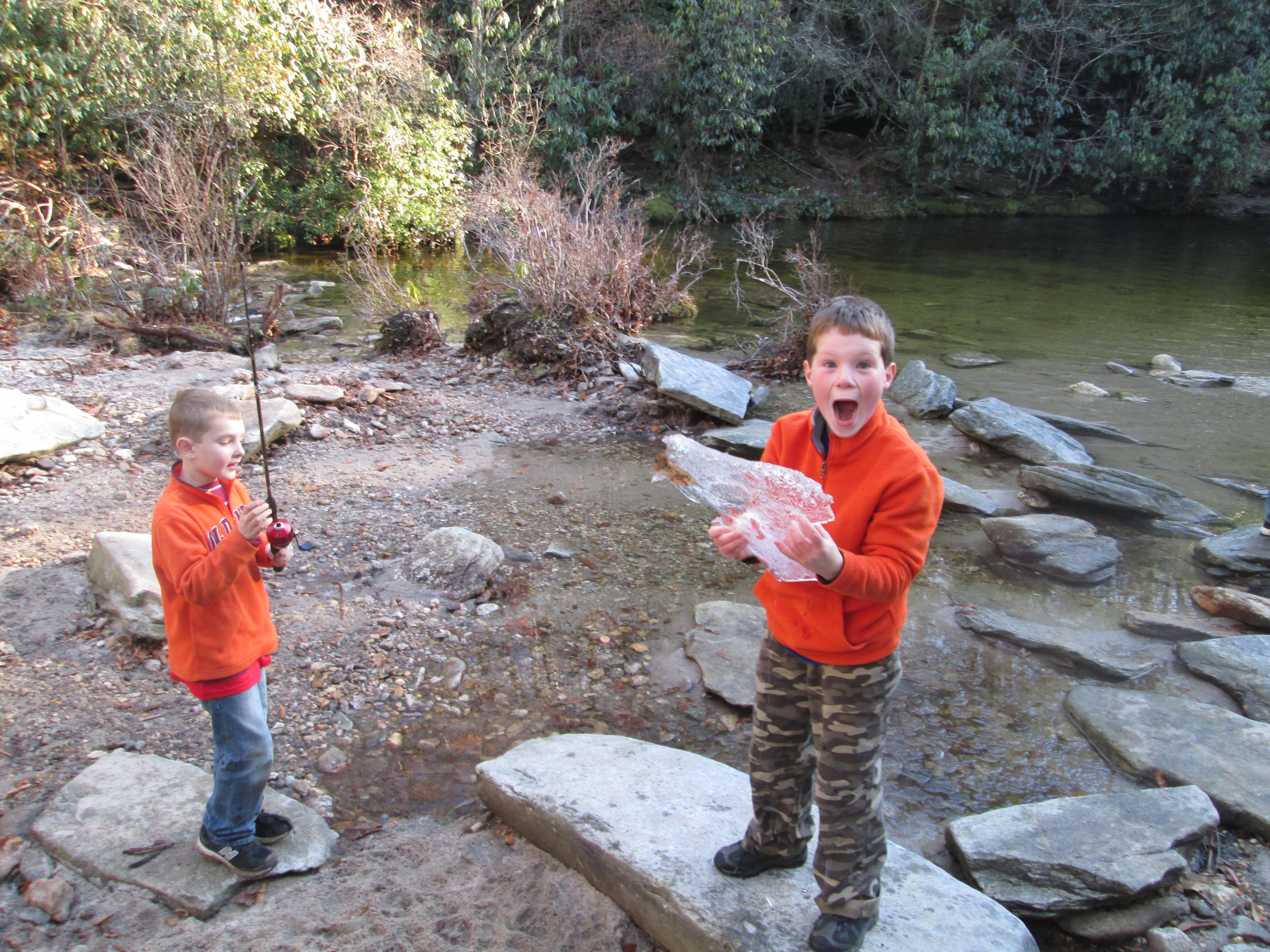 The weather has been cool this week with snow showers and ice that is still lingering in the valley.  Here is a giant piece floating near Schoohouse Falls.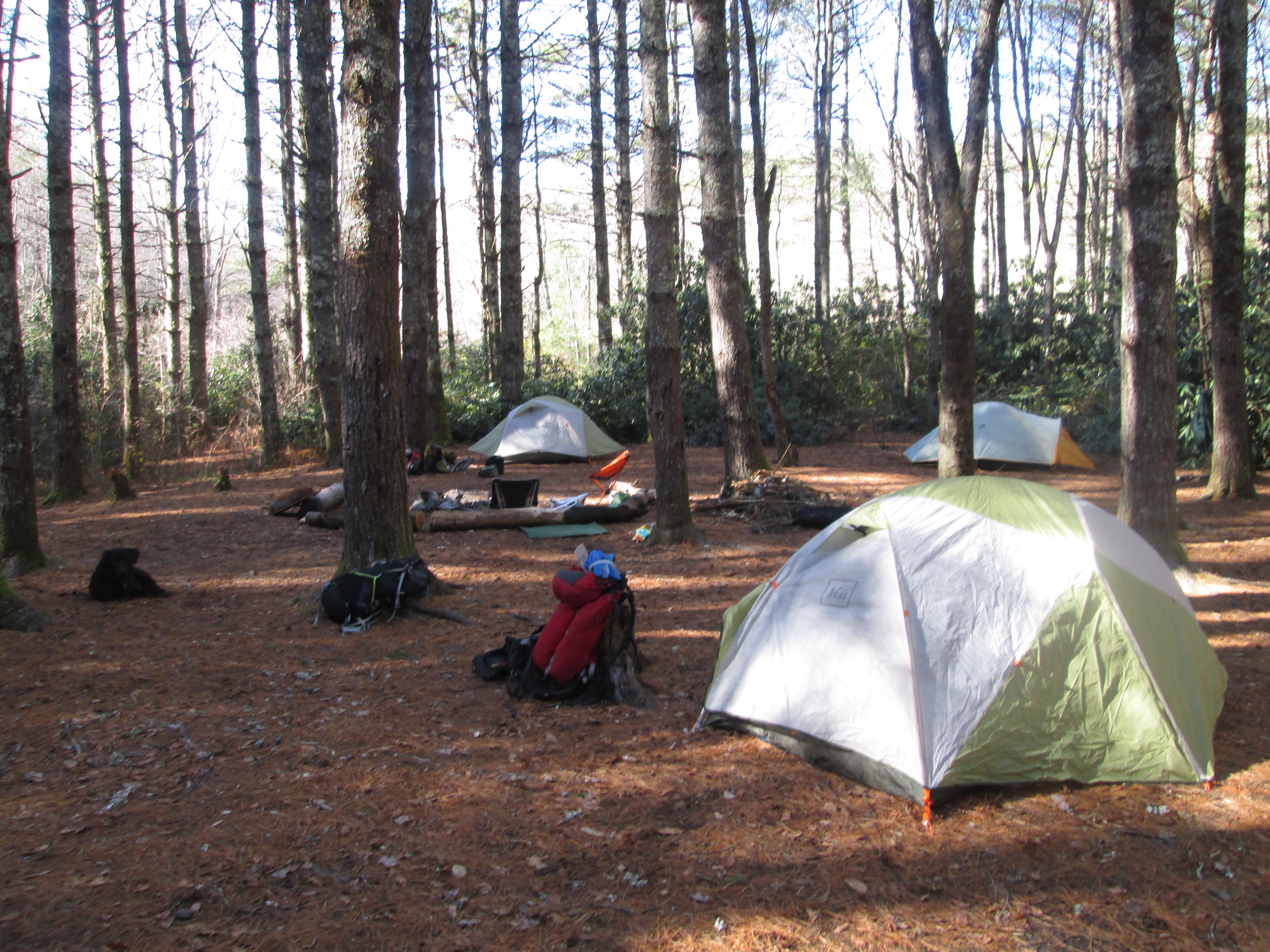 Our preferred campsite is taken.  So we shift to this area under a bunch of pine trees which is close to Panthertown Creek and has some nice fishing holes for the kids.  Wonder if the fish will bite with the temps in the 40's?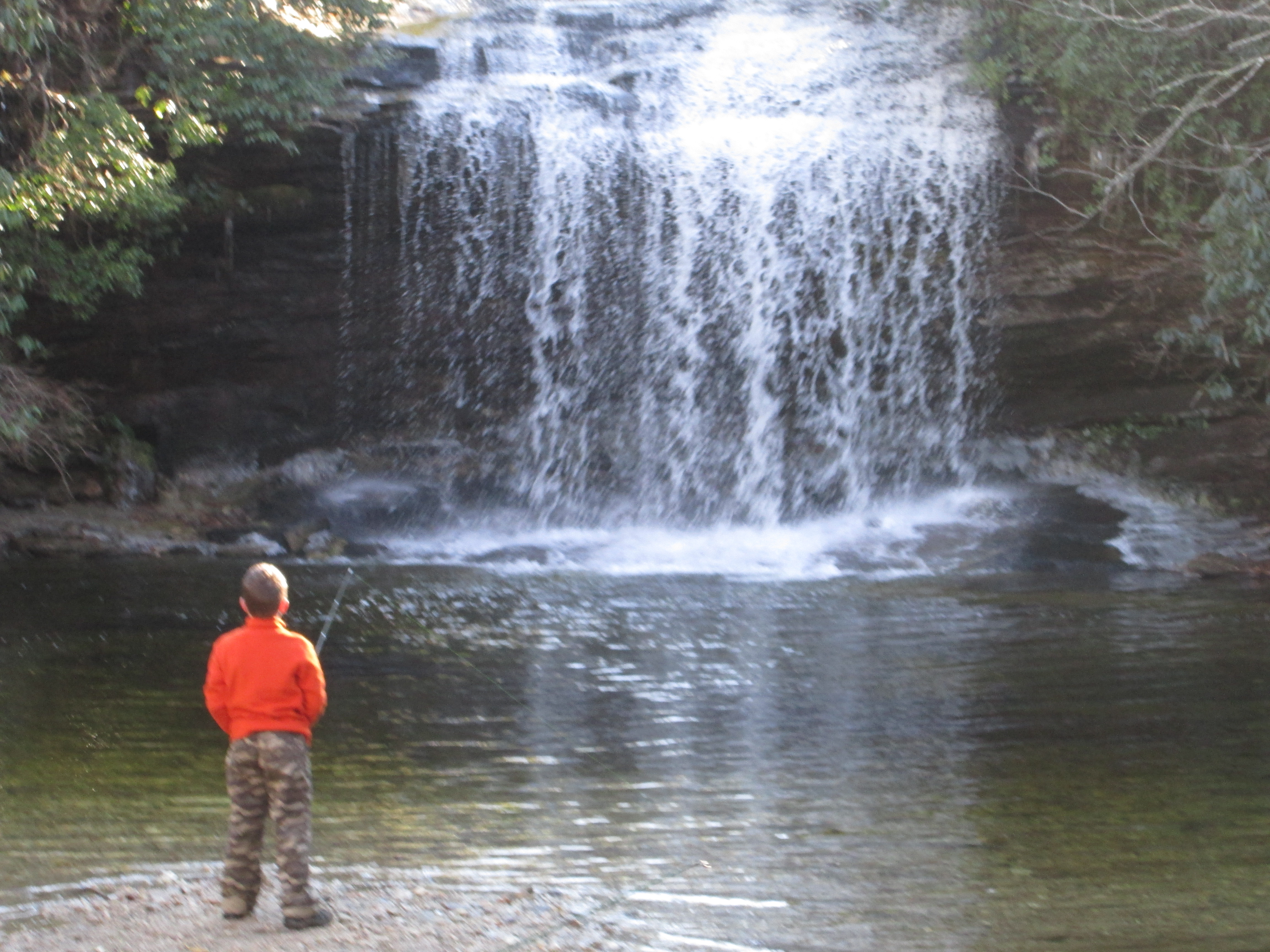 The kids also try their luck at Schoolhouse Falls, but the verdict is that it's too cold for the fish to bite – or quite possibly their fishing skills.
So we head back to the campsite and make the boys some hot chocolate.  It's a winner – as you can see here.
The next morning, we hike out under sunny skies and work to dodge the snowmelt that has collected on the valley floor.  All three kids end up with soaked feet in the process!
And all goes well on the hike out, until we are about 15 minutes from the trailhead.  The leaves are wet, the hill is steep, and Will goes down with a knee injury.  Someone call the medic …
Or step-up and carry his pack out!  Dang, I feel like I am carrying a baby.  Fortunately we are not far from the trailhead and I still have some Thanksgiving Day calories to burn off.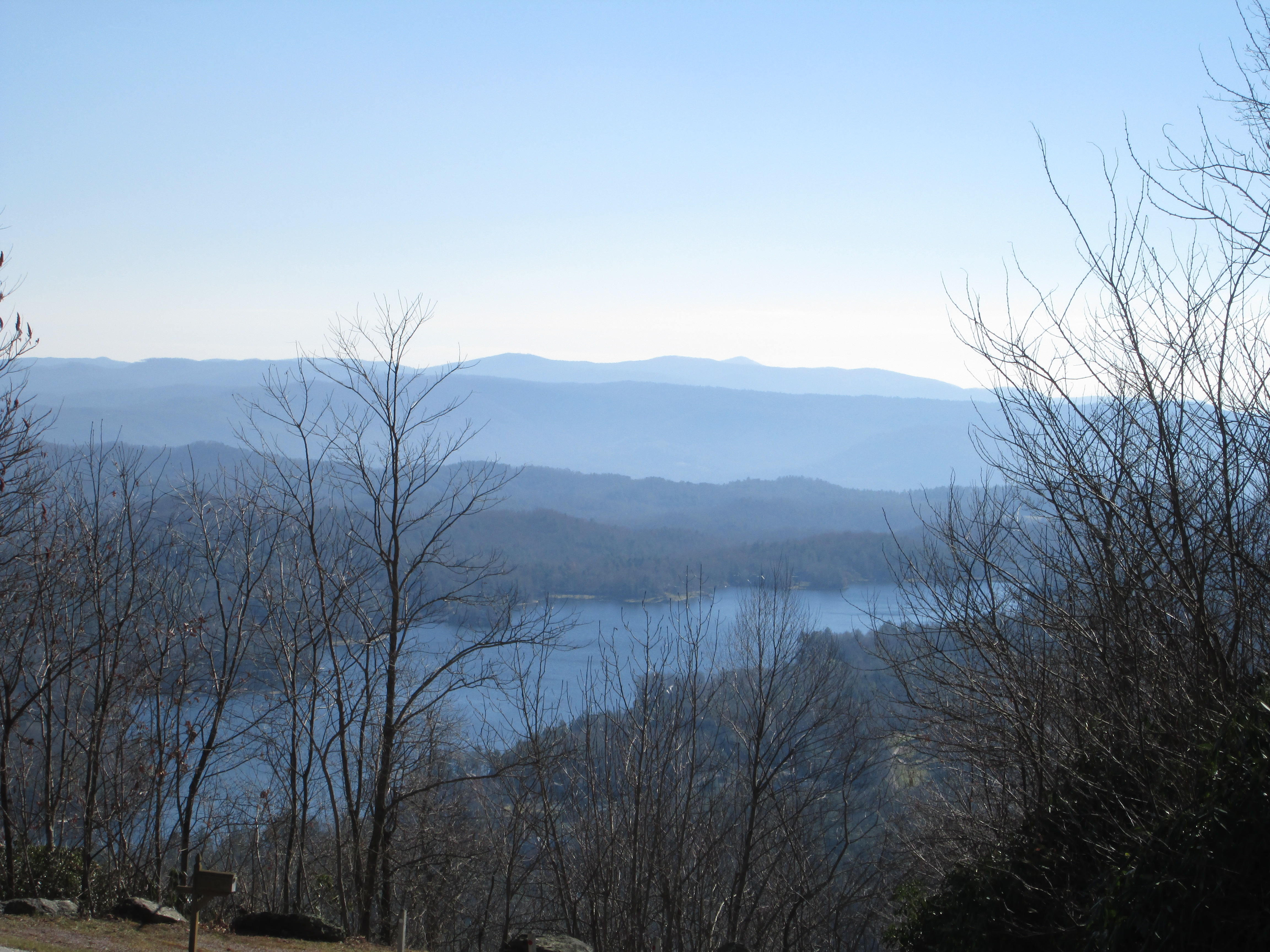 What a beautiful day for the drive back home.  Here's Lake Toxaway in the distance at about 4000 feet.  And the kids are already "angling" for a return trip!